GLAM BOOTH:
A SIMPLE YET CLASSY PHOTOBOOTH
WHAT IS A GLAM BOOTH?
Our Glam Booth is the ultimate experience for those looking for a 'Kardashian' type look. Whether you prefer black and white or colour, we've got you covered! From weddings to corporate events, the Glam Experience is the perfect addition if you're looking for some Hollywood magic. 
We've all seen the signature Kim Kardashian photo booth pictures.  Kim's skin looks flawless as she poses in front of a clean white backdrop.  Great lighting, a highly reflective backdrop, and DSLR cameras are all components of what makes these images so great. But the secret to the flawless skin is the use of a custom smoothing filter.
The black and white pictures that the booth produces are truly stunning and would not look out of place on a magazine cover or billboard. In short, it makes everyone look gorgeous.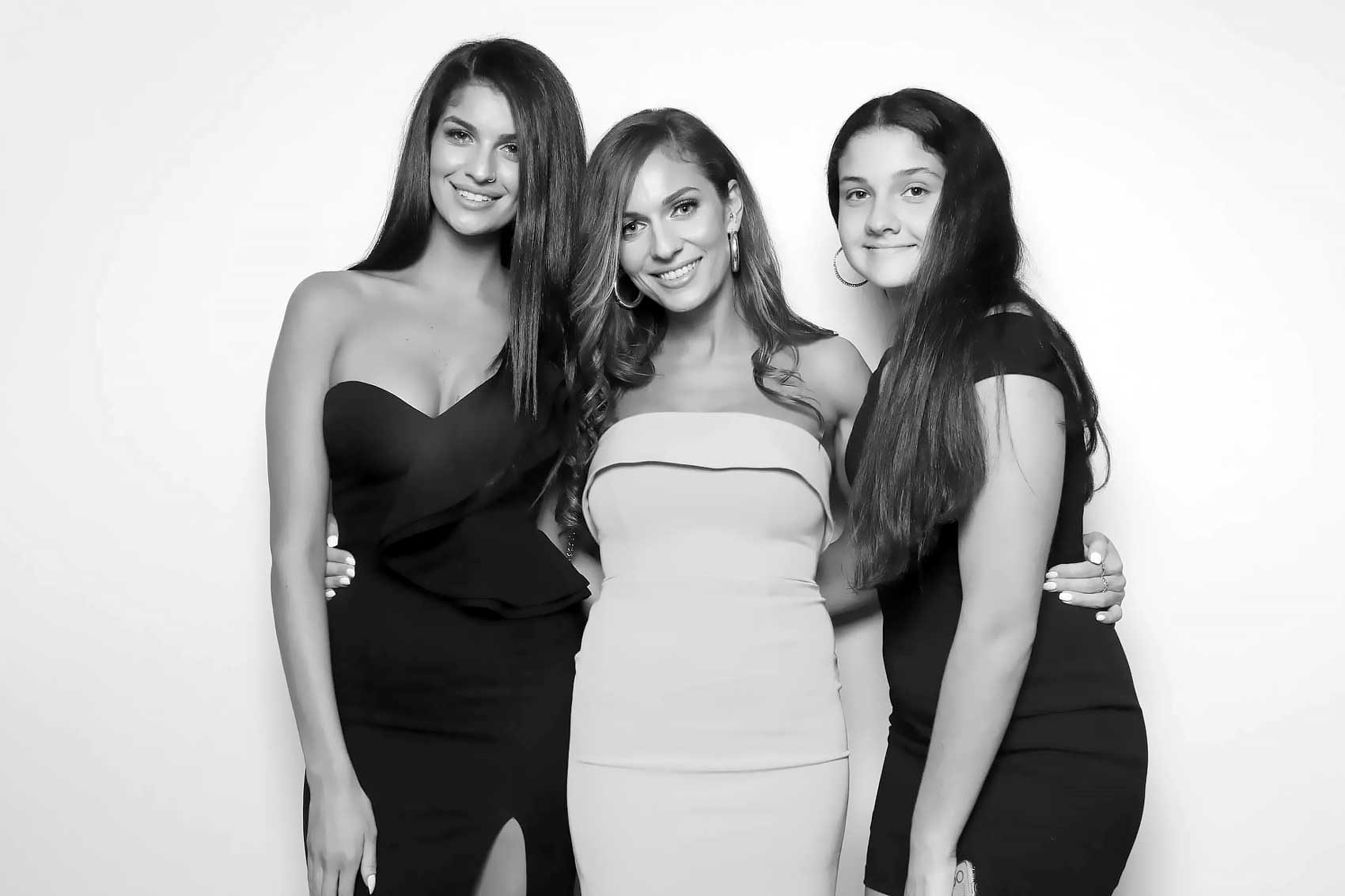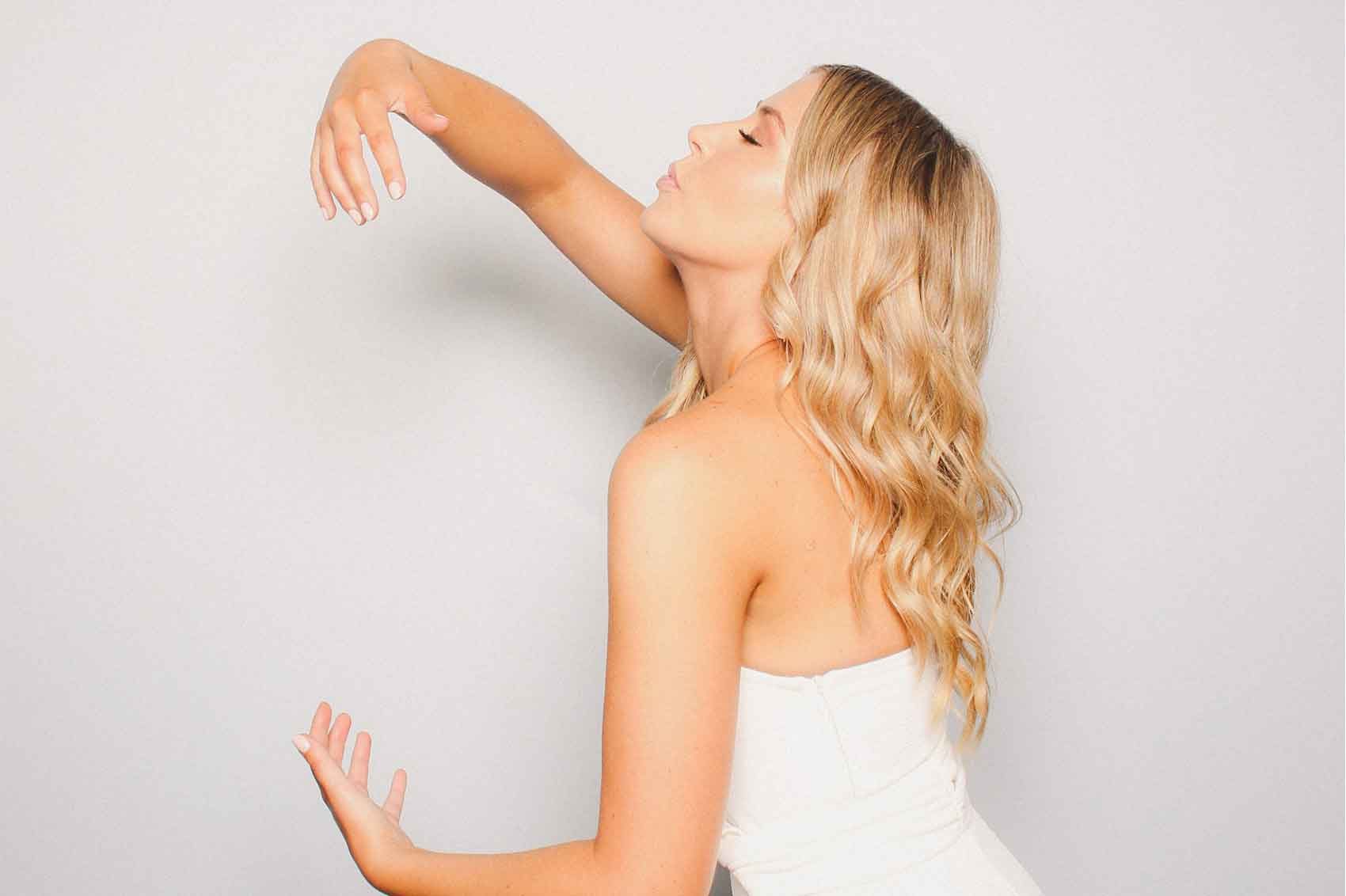 Create memories like a Kardashian.
You don't have to be a millionaire, or even have a name that begins with the letter K to add a touch of Kardashian style to your next event. It's now more affordable, and more accessible than ever to take your party to the next level and add some celebrity glamour by including a photo booth. Extra features like filters with the photobooth will help to guarantee happy guests and perfect pictures.
If you're looking for that flawless black and white look that you've seen in the Kardashian's photo booth images, then you've come to the right place.
Using a solid white backdrop for a clean and crisp look, we've brought the booth of the Hollywood A-listers to Australia. This is the perfect booth for the style-conscious, instagram-adoring event.
Keep it simple, yet classy.
Simplicity of the photos is one of the secrets as to why the Kardashian photo booth images look so good. We fill the frame with a single photo and add a subtle monogram, hashtag or logo to the image. Less is most definitely more.
WHAT IS INCLUDED?
Smoothing Filter – Our custom filter will help smooth skin, reduce blemishes, and give you that angelic glow.
4×6 Prints – Our classic 4×6 single photo prints. These prints are a classy keepsake for guests of any type of event.



Logo Watermarking – From monograms to logos, all of our photo booths   include logo watermarking on both print and digital copies.

 Black and White or Colour – Let your guests choose if they want black and white or colour. Or you chose in advance which option you prefer.

Tension Backdrop – Our single colour tension backdrop ensure a clean, classic look. Choose between our plain white or pink backdrop.
RESERVE THE

BEST

PHOTOBOOTH.
We're looking forward to hearing more about your event plans.
2020 © Oz Photo Booths. All Rights Reserved.
Mirror Booth and Photo Booth Hire in Melbourne, Geelong, Werribee, Yarra Yalley and Victoria